Telmex is now my ISP
22 Sep 2010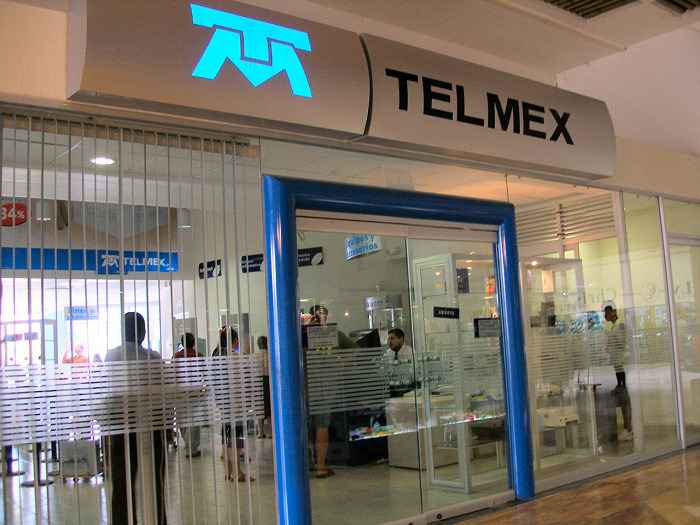 It feels good to be able to update from the comfort of my bedroom! A Telmex technician showed up at our house Monday morning to set up the land line and do the wall jack installation. I was pleased when they called my cell phone first to confirm that they would be there in about an hour and asked if I would prefer another time.
Once everything was good to go, I was told I had to go to the nearest Telmex dealer and pick up my modem. That day my shift ended at 6:00pm, so I tried really hard to make it to the nearest store on time to pick it up. It turns out all Telmex stores close at 6:00pm, so I had to wait yet another day to pick it up. I wasn't going to take a half-day from work just go pick this thing up, so I called and asked if anyone else could do it for me. They said someone else could pick it up as long as they provided a copy of my ID card. Luckily, I keep a spare at home. I called my wife and she promptly went to go pick up the modem.
I was surprised by the packaging of the modem once I got home. The box itself was sturdy and the inside was padded well. The modem is an ADSL2+ Thomson TG585V7. It came with an Ethernet cable, phone cable, power adapter, user's guide, installation disc (?), and a quick start guide. There was also a small card where I'm supposed to write down my Telmex email user name and password. How cute.
I didn't bother with the installation disc and didn't bother to check what it is for. It's supposed to set up the internet connection for you and install some sort of anti virus software with parental controls, I think. I don't really need any of that stuff so I just plugged in the modem and waited for the DSL light to be solid green. Everything worked right out of the box - no additional configuration needed.
The Windows installation disc I have is slightly out of date. Like, from 2002 out of date. Believe me, installing Service Pack 3 and all the security updates on a 1MB connection is not enjoyable. I did get a kick out of Windows nagging me every two seconds that my computer was out of date. It made me wonder how there are still people out there that run out of date software.
It might sound weird that I'm installing Windows XP on a brand new computer, but there's really no other option. I didn't actually pay for my Windows disc (someone gave it to me) and if I want to buy Windows 7 I'd have to shell out $199.99USD, which is money I don't have right now. Sure, I could install any Linux distribution but I'm not too keen on the dual-booting configuration. I'll slap Arch Linux on that old machine I have lying around as soon as I get a monitor and keyboard for it. I'll update when I get around to that.